COMPREHENSIVE
RANGE OF SERVICE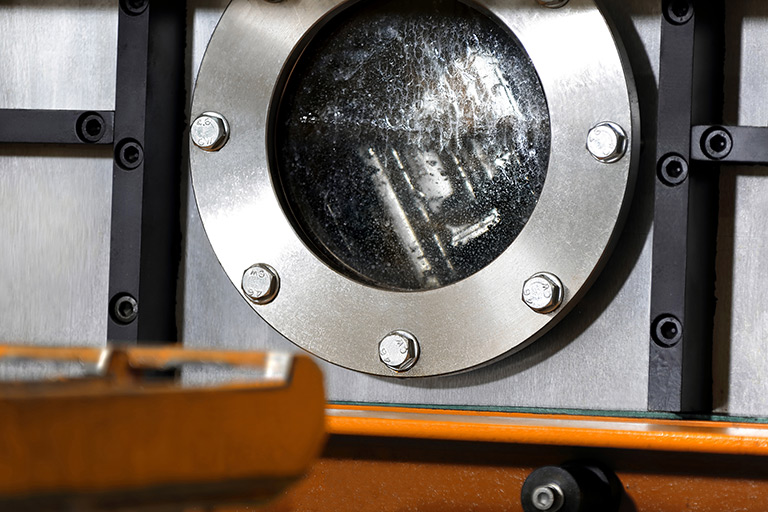 All parts produced are cleaned by us in a special cleaning system under vacuum in a closed hydrocarbon circuit. Exceptions are parts that may not be washed due to customer requirements.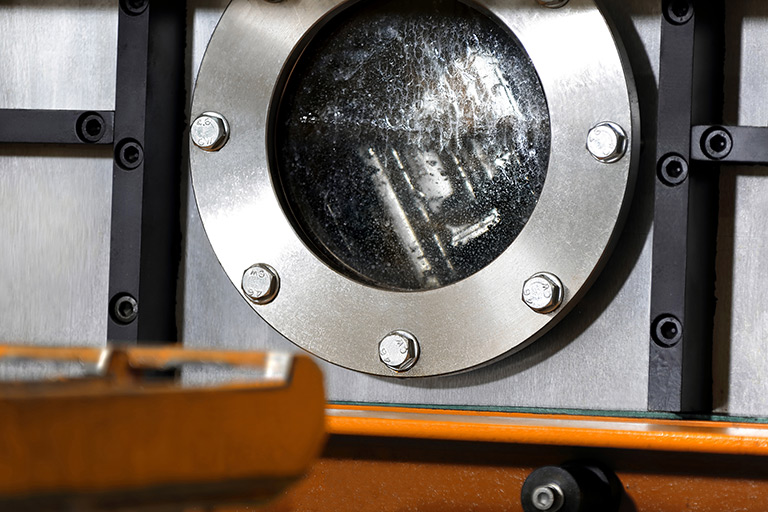 Slide Grinding / Deburring
By using the most modern systems, we are able to deburr parts after turning. Depending on the requirements, we have special techniques at our disposal for this purpose. Thus, an optimal finishing of the parts is guaranteed.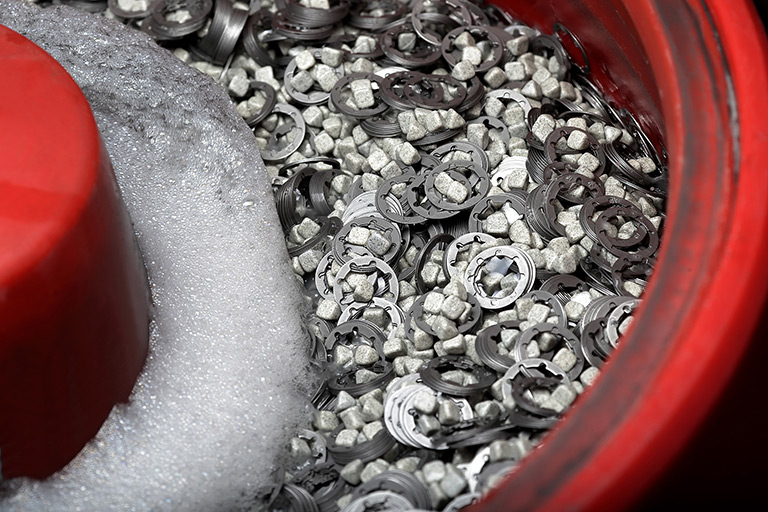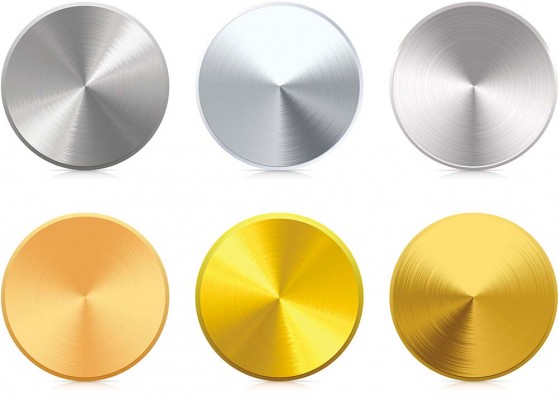 Surface Finishing / Heat Treatment
All from a single source! – This includes, if necessary, optimal surface finishing of your products. Due to our geographical location in the Enzkreis / Pforzheim, there are a large number of electroplaters and other companies for the refinement of parts in our immediate vicinity, which have gained an excellent reputation over the past decades as a result of the world-renowned and well-known location of the jewelry and watch industry.
We use this great know-how for your products and thus ensure a quality standard at the highest level.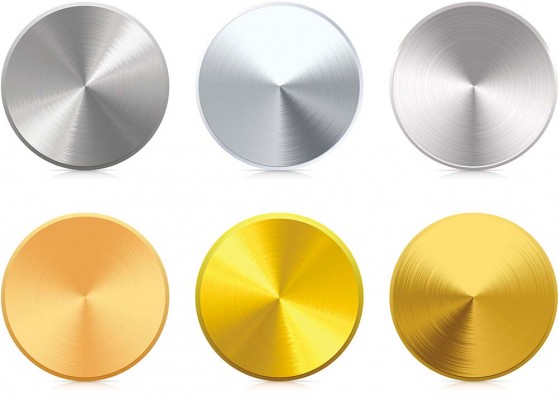 On request, we also have the option of subjecting your parts to a 100% inspection.
Within our group of companies, we have a large number of the most modern selection systems at our disposal, which guarantees economical selection.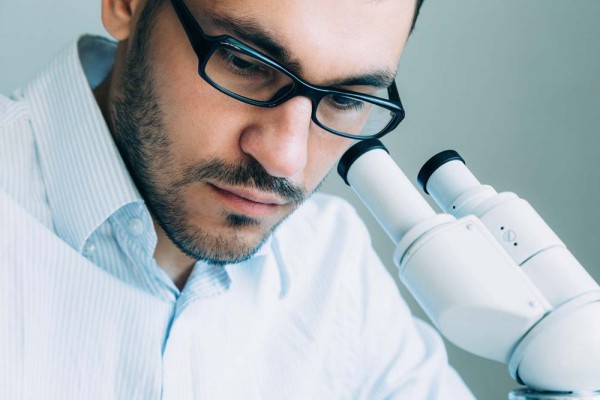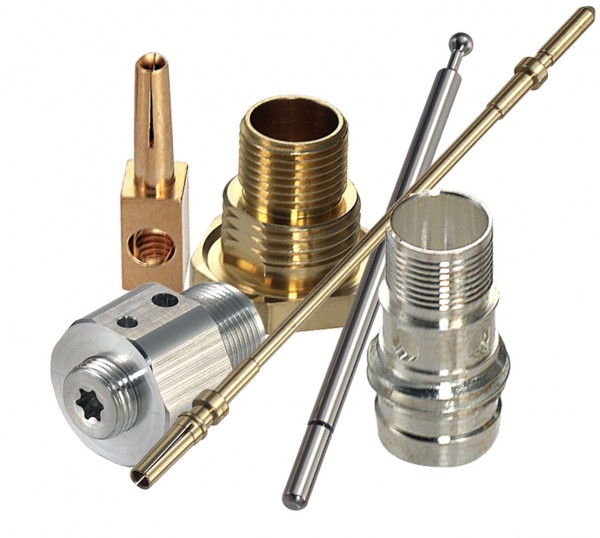 In addition to the classic production of turned parts, we are also available to you as a competent partner for the production of assemblies. Our experience extends to different possibilities of "joining technology".
We would be happy to support you as a partner right from the development phase.
Use our Know-how to your advantage.